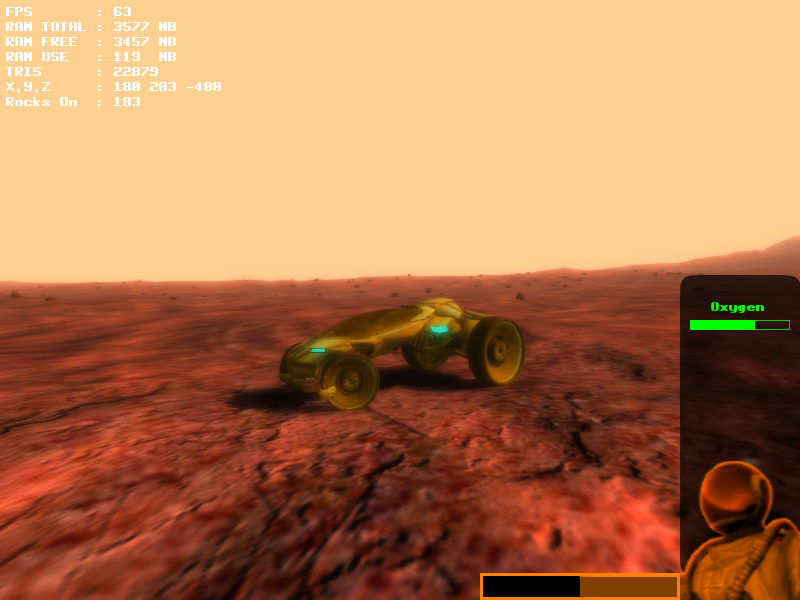 TestPaceX
Okay, a small entrance. The best way to look for inspiration is to watch movies about Mars, and when it's done, the self-critical thought begins to tell me that the texture of the soil shouldn't be so reddish, since in the movie "Last Days on Mars", the terrain looks paler in light pink. Anyway, another detail is on stage, I have taken several ideas about the model of the shelters, and another aspect is that I have to change the vehicle and put one of six tires. In the end many ideas that need maturation and time. However, I think the most important thing at the moment is the gameplay, the mechanism of doing something that is very simple, and also putting sound.
That would be all for today.
All images are from the movie "Last Days on Mars."