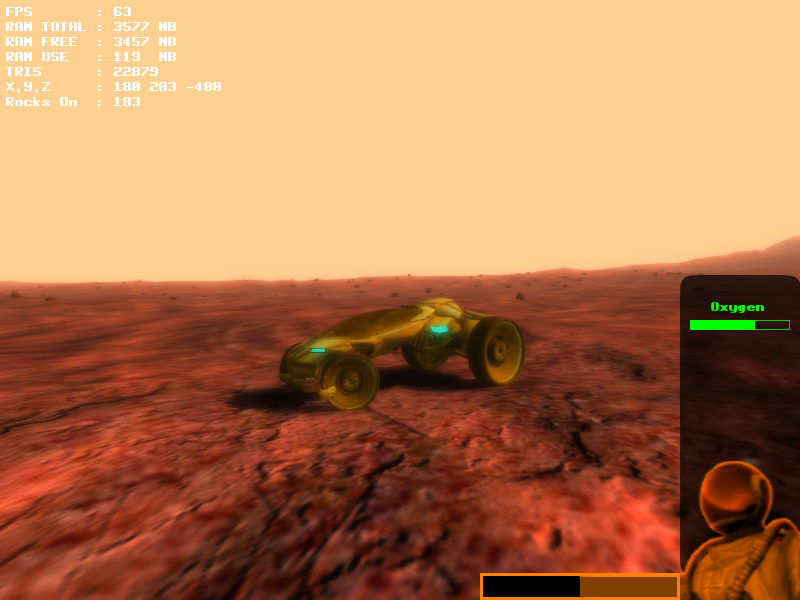 TestPaceX
About development version 1.0 Alpha
---
There are many things to do, but the main thing is that the new version of development next to release has a simple gameplay, a mini-game to say the least.
In summary it is necessary to go from point A to point B and that it is somewhat difficult due to external factors of hypothetical red planet. To start oxygen. If it ends immediately it affects the player's life and therefore he can die very quickly. As this is in a very early stage of development, we don't have sound, nor a decent menu system, but these are things that will be worked on over time.
On the other hand it is worth mentioning that you already have a very basic prototype of a pitcher of the game, simplicity is initially undoubted, but it is expected that in this pitcher have several graphic options and the most important thing that you can select the screen resolution in which the game should run.
Well, that's all.
Happy evening.